Harvesters Day in Tampa Channelside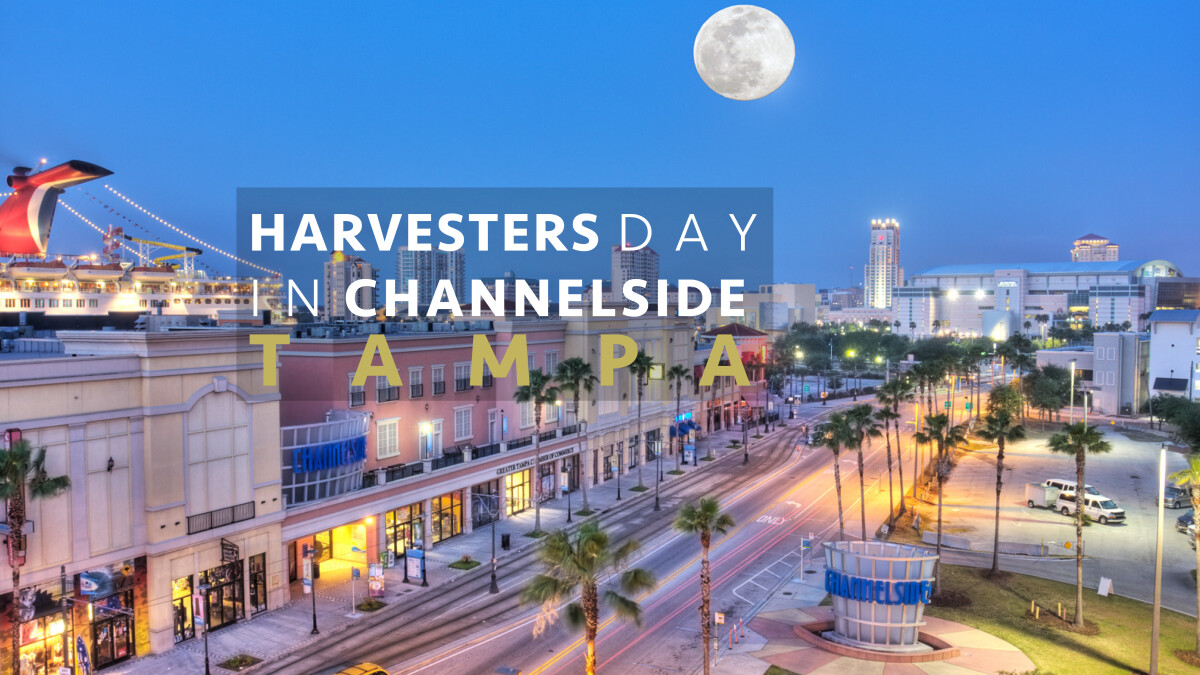 Thursday, September 20, 2018, 7:30 AM - 4:30 PM
SOLD OUT!
The Harvesters will be spending a busy day in the Channelside district of Tampa on Thursday, September 20. The day will start with a Port of Tampa Harbor Cruise and end with a visit to the Tampa Bay History Center.
The Harbor Cruise will depart at 9:00 am from the Tampa Aquarium where, after a short walk (6-8 minutes), you will board the Bay Spirit II for a 90-minute narrated cruise of one of America's largest and most diverse sea ports. Port Tampa Bay encompasses 5,000 acres and handles 37 million tons of cargo yearly.
According to the cruise company, passengers must be able to cross the gang plank from the wharf to the boat and back on their own or with assistance from another person in their party. Due to changing tide, the gangplank can potentially require up to six steps to board and disembark from the vessel. Wheelchairs can be brought on board the vessel after guests have physically traversed the gang plank. Comfortable walking shoes are recommended.
Upon completion of the cruise, the Harvesters will go to the Tampa Bay History Center (also in Channelside) for lunch at the Columbia Café located inside the center. Lunch details are still being confirmed with the café but, due to the large number we anticipate for this event, we will probably have a limited menu. Cost of lunch will be on your own.
Following lunch, a docent-led tour of the history center has been scheduled for the group. The Tampa Bay History Center is a history museum whose exhibits include coverage of the Tampa Bay area's first native inhabitants, Spanish conquistadors, and historical figures who shaped the area's history, as well as a reproduction of a 1920s cigar store. The History Center tour will conclude by 3:00 pm.
There is no cost for the Harbor Cruise and admission to the Tampa Bay History Center is $7.50/person. Carpooling will be arranged for this event. The carpool will leave the Bradenton area at approximately 7:30 am.
If you have any questions, please contact Bob and Mary Stark at (231) 564-0677.