Harvesters Are Invited to a June Wedding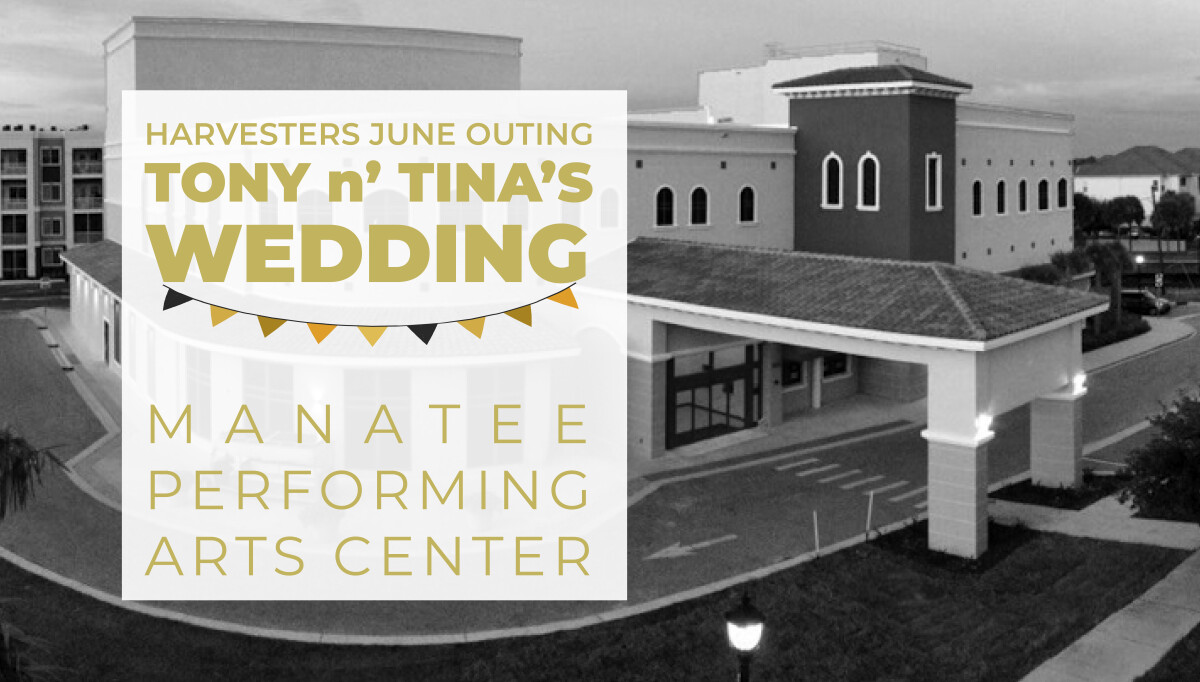 Saturday, June 09, 2018, 6:30 PM - 10:00 PM
The Harvesters are going to a wedding! You have an invitation to attend "Tony N' Tina's Wedding", an interactive comedy dinner theater presented by the Manatee Players on Saturday, June 9th., beginning at 6:30 PM.
At this dinner theater, staged in two separate areas of the Manatee Player's Theater, you will first witness the marriage of Tony and Tina and then be escorted into a second area as you join in the fun as this boisterous Italian-American wedding reception, and all the mayhem that ensues as part of it, gets underway. It is a funny, dysfunctional wedding that is full of improvisational entertainment at its best where you will have the opportunity to talk to the actors and get involved in some of the action as you become part of the festivities.
The reception will include a buffet-style dinner complete with Italian food (what else would there be!) and wedding cake! Total cost for your invitation is $44/person which includes the wedding, dinner and reception. If you would like to register for this bliss-filled (?) event, register at the website provided on this page.
Registration is limited to 25 people. Due to guidelines from the Manatee Players, registration deadline is Friday, May 11th. Registrations are non-refundable.
If you have any questions, please contact Bob and Mary Stark at 231-564-0677. Hope to see you at the wedding!