Harvest Gives $7,500 to Support Angola Missionaries and Provide Needed Medicines
Harvest supports Cuban Methodist missionaries Leo and Cleivy Garcia (pictured below) and the children of Quessua, Angola with our prayers and financial gifts. The Garcias worshiped with us in February. We thank God for Harvest offering $7,500 in response to the Garcias' visit to support them in their ministry! Harvest will invest $5,000 of that to continue our covenant support relationship with Leo and Cleivy. The remaining $2,500 will be invested towards a $10,000 matching grant for the purchase of desperately-needed medicines for the health clinic in Quessua!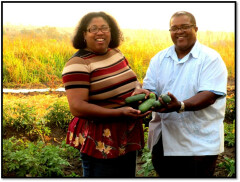 ---
---
---
The Florida Conference of the UMC's Mission in Angola:
Building relationships as we share Jesus' love.
Supporting and encouraging missionaries who serve in East Angola.
Providing medical services for those who are desperately in need.
Training and equipping leaders for ministry.
Developing sustainable agriculture to alleviate hunger.
---
Join Us in Prayer for:
The children and youth of East Angola.
Missionaries Leo & Cleivy Garcia, Ken Koome & Kutela Katembo.
Agricultural development in the Quessua Mission.
The eradication of malaria.
---
A Visit From Angola
Cuban Methodist pastors Leo and Cleivy Garcia strengthened Harvest's years-long ministry with them and the people of Quessua, Angola with a visit to Harvest in Jan. 2017. Harvest surprised Leo and Cleivy with the good news that half of the 2016 Christmas Eve offering ($14,000) will be invested in feeding hungry children in Quessua and providing college scholarships for promising Quessua high-schoolers. Harvest will also provide $2,500 in 2017 to support Leo and Cleivy as missionaries in Quessua.
---
Harvest Returns to Angola
For years, Harvest has partnered with our United Methodist brothers and sisters in Florida and Quessua – near Malange, Angola – to help that area of the African country re-build after a 27-year civil war ended in 2002 and to share Christ's love with its people. As part of the Florida Conference of the United Methodist Church's partnership with the East Angola Conference, Harvest has sent five missions teams to Angola in the past eight years.


---
Read more about Angola: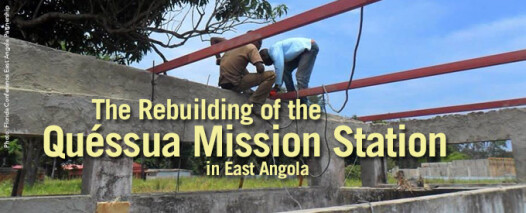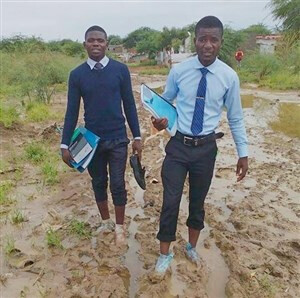 Visit HERE and click on Angola links for more info about the Florida Conference partnership with East Angola.