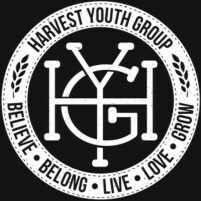 Harvest Youth includes students from grades 6-12. Harvest Youth is designed to fuel passion in the heart of teenagers and help them begin to take ownership of their faith through our five core values: believe, belong, live, love & grow. Every Sunday at 1 p.m. we gather for a youth group Zoom gathering. Email Youth Minister, Ginny Newton, for the Zoom link. Throughout the week you will find youth actively engaged in the life of Harvest through local community service projects, student leadership, and so much more.
---
STAY CONNECTED WITH US
Join our email list to receive updates about Harvest Youth, Zoom links, announcements, etc.
Like and follow the Harvest Youth Facebook Page
Join our Remind texts by texting @bbllg to the number 81010
Follow us on Instagram at harvest.youth
---
UPCOMING DATES
July 16, 7:30 p.m. - Ginny's Drive-By Goodbye at Harvest UMC
July 19, 1 p.m. - Zoom Gathering
July 21, 8-9:20 p.m. - Game Night via Zoom
July 26 - August 1 - No Gatherings (Ginny is moving this week)
August 2, 1 p.m. - Zoom Gathering
Email Youth Minister, Ginny Newton if you have questions or would like more information.

Here's the 2020 Harvest Youth Graduation Video!

Harvest United Methodist Church is located at
14305 Covenant Way
Lakewood Ranch, FL 34202