WINTER DISCIPLESHIP GROUPS
Experiencing the Disciplines of Prayer, Meditation, and Fasting.
Registration for this group is closed
Curious about deepening your faith? Wonder what it would be like to meditate in the Christian tradition? Want to try fasting? We are meeting on Wednesday evenings beginning January 9 for 9 weeks - participants may come for all 3 disciplines sessions, or just some.
---
WHERE MOMs CONNECT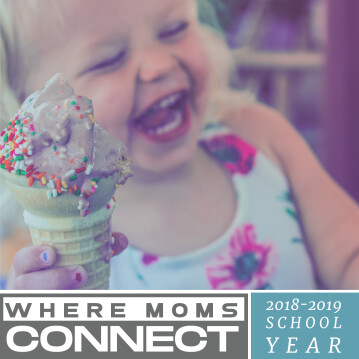 Where Moms Connect is a group of women that meets every Wednesday during the school year, to grow in their relationship with the Lord and one another. ALL are welcome to attend. Whether your child is 30 months or 30 years old, or whether you work full-time at home or in the office, we hope you will join us! WMC meets every Wednesday during the school year from 9-11 a.m. Child care is offered in room W101. Email Jeanette Conley or call her at 813-263-2985 with questions.
---
BOUNDARIES IN MARRIAGE
Understanding the Choices that Make or Break Loving Relationships

This 12-week course is designed to deepen the love and commitment in your marriage and to God. "Boundaries" are "property lines" that define and protect husbands and wives as individuals. Once they are in place, a good marriage can become better, and a less-than-satisfying one can even be saved.Only when spouses know and respect each other's needs, choices and freedoms can they give themselves freely and lovingly to one another.
Although couples often take the course together, just one spouse can benefit.Group discussions will follow the lesson each week to help the participants realize that all couples share certain common feelings and experiences. You aren't alone.
Boundaries in Marriage helps couples:
Set and maintain personal boundaries and respect those of their spouse.
• Establish values that form a Godly structure and architecture for their marriage.
• Protect their marriage from different kinds of "intruders".
• Work with a spouse who understands and values boundaries—or work with one who doesn't.
The course will meet weekly from 6 - 7:30 p.m.on Sunday nights, beginning on January 20. Child care will be provided.
REGISTER: Call or email Vicki Buchanan (615-944-3323; ) or Ron Buchanan (615-944-5700; ). Books and workbooks can be ordered when you sign up.
About the Authors
Drs. Henry Cloud and John Townsend are both acclaimed psychologists and authors of the award-winning bestseller Boundaries. They are uniquely qualified to show couples how to apply the 10 laws of boundaries that can make a real difference in relationships. They help husbands and wives understand the friction points or serious hurts and betrayals in their marriage—and move beyond them to the mutual care, respect, affirmation and intimacy for which they both long.
---
Sunday School
We have ongoing adult Sunday School classes that meet every Sunday morning during both services. For more info, contact the leaders via the links below:
---