Coming soon! Registrations for Parenting Through The Phases small groups starting in September.
Parenting Through The Phases
You have approximately 936 weeks from the time your child is born until he or she graduates from high school. It goes by fast, and kids change and grow quickly. It's as if they shift or move on just as you begin to figure them out. It can make the responsibility to shape a child's faith and character feel overwhelming.
The Phase Project synthesizes personal experience, academic research, and hours of focus groups with leaders to provide parents with exactly what they need to make the most of each phase in their kid's life. The Parenting Through the Phases Small Group Study is based on the 18-part Phase Guides series. (There is one guide for each phase of a kid's life.) This phase-guided study will help you discover what's changing about your kid over the next 52 weeks, the six things your kid needs most, and four conversations to have with your kid while they are in each phase. The six sessions are:

Session 1: Start the Countdown
Session 2: Rediscover Your Kid Every Year
Session 3: Make History One Week at a Time
Session 4: Talk About What Matters
Session 5: Connect Your Kid to a Bigger Story
Session 6: Create a Rhythm in Your Home
---
---
Where Moms Connect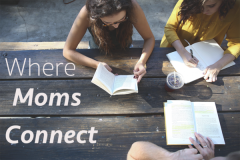 Where Moms Connect is a group of women that meets every Wednesday to grow in their relationship with the Lord and one another. ALL are welcome to attend. Whether your child is 30 months or 30 years old, or whether you work full-time at home or in the office, we hope you will join us! WMC meets every Wednesday during the school year from 9-11 a.m. Child care is offered in room W101. Email Jeanette Conley or call her at 813-263-2985 with questions. WMC's first gathering of this fall is August 15.
---
A Disciple's Path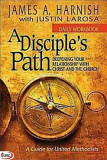 A Disciple's Path is an 8-week group that guides participants on the next steps in discipleship to becoming dynamic, engaged followers of Jesus Christ. You'll develop spiritual practices, discover your unique gifts, and become engaged in ministry that brings transformation in your life, the lives of others, and the world. No matter where you are on the journey of faith, you will grow as a result of your participation. This group is also a prerequisite for anyone desiring to become a member of Harvest.
Sundays, 10:30-11:30 a.m.
Length: 8 weeks
Start Date: Oct. 14, 2018
End Date: Dec. 2, 2018
Book Cost: $0
Leaders: tbd
---
Sunday School
We have ongoing adult Sunday School classes that meet every Sunday morning during both services. For more info, contact the leaders via the links below:
---