Small Groups
Questions? Email Mike Kennedy or call him at 941-907-7333. Sign up for a group by emailing Mike.
Summer small group offerings will be announced soon!
---
Where Moms Connect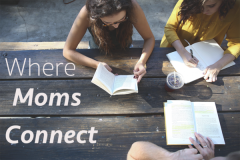 Where Moms Connect is a small group of women that meets every Wednesday to grow in their relationship with the Lord and one another. ALL are welcome to attend. Whether your child is 30 months or 30 years old, we hope you will join us!
WMC meets every Wednesday from 9-11:00 AM in room W206. Child care is offered in room W101. Contact Jeanette Conley or call her at 813-263-2985 with questions.
---
A Disciple's Path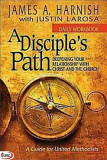 A Disciple's Path is an 8-week group that guides participants on the next steps in discipleship to becoming dynamic, engaged followers of Jesus Christ. You'll develop spiritual practices, discover your unique gifts, and become engaged in ministry that brings transformation in your life, the lives of others, and the world. No matter where you are on the journey of faith, you will grow as a result of your participation. This group is also a prerequisite for anyone desiring to become a member of Harvest.
Sundays, 10:30-11:30 a.m.
Length: 8 weeks
Start Date: April 29, 2018
End Date: June 17
Book Cost: $0
Leaders: Mike Kennedy, Ken Cerny and Les Smith.
---
Sunday School
We have ongoing adult Sunday School classes that meet every Sunday morning during both services. For more info, contact the leaders via the links below:
---
The Philosophy of Jesus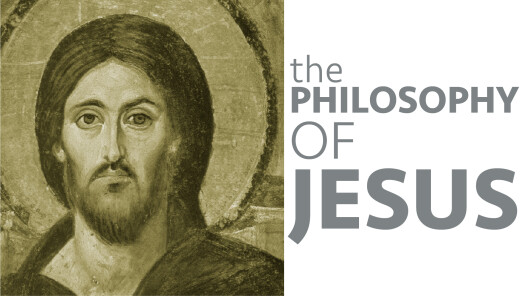 Who knows better than Jesus how the human mind works.
WHAT: A study of the scriptures to find true happiness in an anxiety-filled world.
WHO: Parents with children at home.
WHEN: Begins April 15 on Sundays from 6:30-7:30pm.
WHERE: Room W202
GROUP FACILITATORS: Vicki & Ron Buchanan
REGISTRATION:
Vicki at 615-944-3323 or
Ron at 615-944-5700 or
Your 6th-12th graders are invited to participate at Harvest Youth during this time. Child care is provided for infants through 5th grade.
DESCRIPTION:
"Have you ever thought of Jesus as the greatest philosopher to ever live? Me neither, until I listened to a lecture series on the world's greatest philosophers. Who better to tell us how to find peace and happiness than our Creator. He made us, and he knows how we think.
If you ask a hundred people what they want in life, you will get a hundred different answers. When you analyze those answers, you will find that everyone wants the same thing: to be happy, and their answers are what they think will bring them happiness. But, very few people ever find true, lasting happiness. Why not? Because they are looking for happiness in the wrong places.
Jesus tells us how to find that happiness in the Bible, but he taught using parables and it is up to us to interpret those parables.
The group will discuss the teachings of Jesus to learn the steps to achieving lasting happiness. It is a process, not a one-time, dramatic experience. It requires daily prayer, meditation, and study. And, it requires that we change. It isn't easy, but now is the time to get started.
By discussing the scriptures in a group, you will learn that you are not alone in how you feel. Many people share the same experiences, concerns, fears, and misunderstandings.
This group will focus on parents with children at home. You will find that by sharing your experiences and studying together, the members of the group will form bonds that last a lifetime.
It is up to you to take the first step. Register or ask questions by contacting group co-facilitators Vicki or Ron Buchanan (see above). Please commit to attend for at least four weeks to gain enough insight to begin to see the overall concept. Be patient. It takes time to change but think about the rewards of leading a truly happy life. Think about how your attitude impacts your spouse, children, friends, neighbors, and even strangers. It will be worth the effort." -- Ron Buchanan, group co-facilitator
GOALS:
Learn Jesus' road map to happiness.
Share experiences, joys, fears and concerns. (You are not alone.)
Bond with other parents.
Support one another.
Socialize together.