All Saints Day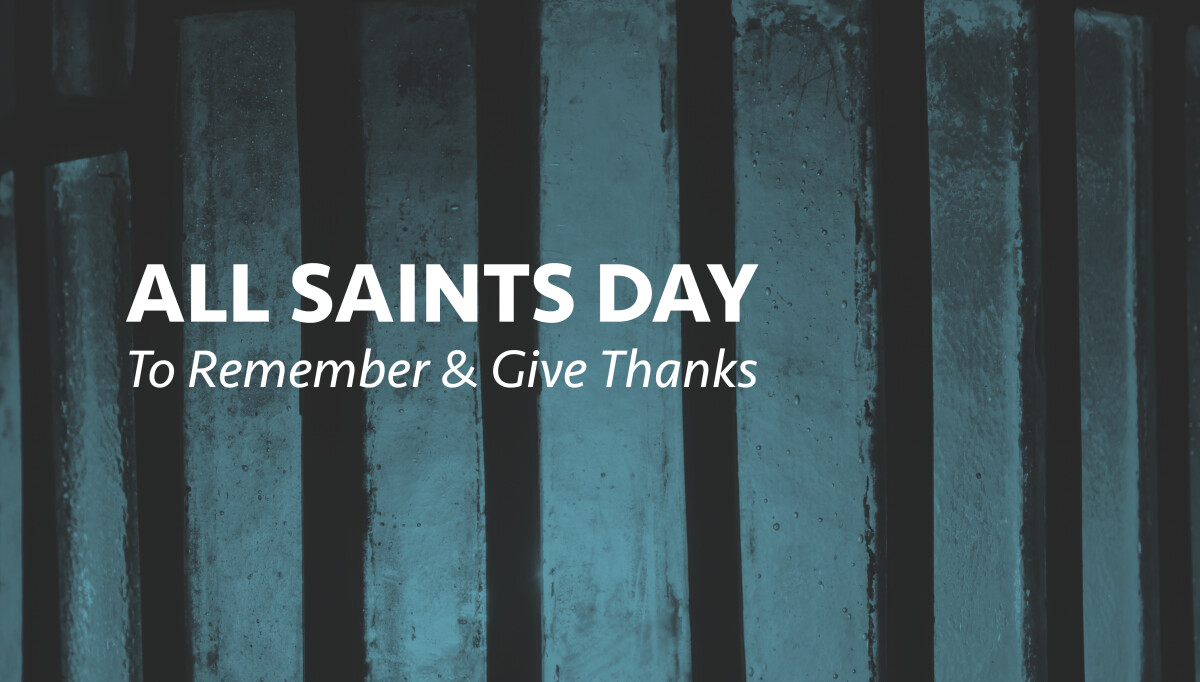 Sunday, November 03, 2019, 8:30 AM - 12:00 PM
On All Saints' Day, Sunday, November 3, Harvest will honor and remember our loved ones who have passed from this life to the next. Members of Harvest who have died over the past 12 months will have their names read in worship and there will be a moment of silence. Everyone will have the opportunity to light a candle during worship in memory of a loved one.
If you would like to remember a beloved family member or friend who died over the past 12 months, you are invited to email the person's name, relationship to you, and date of death to Terry Cox. It will be on a list of names that will be scrolled on the screens during the All Saints' Day candle lighting ceremony.
There is an opportunity open for all people to offer a $10 gift to the Harvest Memorial Garden, in honor or memory of any past or present loved one in their lifes. These names will be listed in a bulletin insert on All Saints' Day.
You may fill out the information requested on the back of this form, place it along with your donation in an offering envelope, and drop them in the offering boxes in the Harvest Center. You can also click here to make your donation. Be sure to mark the check box there and input the names of those you wish to honor or memorialize in the designated space.
All information must be received by October 28 to be included in the list or the bulletin insert. Questions? Email Terry Cox.